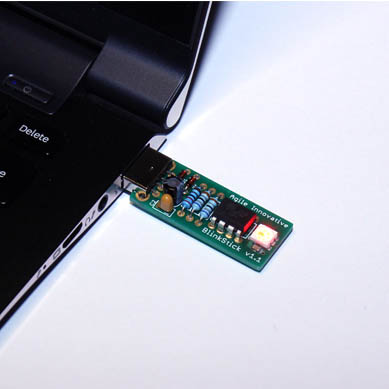 Ultimate Notification Light
BlinkStick is a USB-controlled smart pixel. It is a notification light for your computer.
Bright LED
BlinkStick comes with a pre-soldered very bright WS2812 LED. Full RGB colors with best color mixing!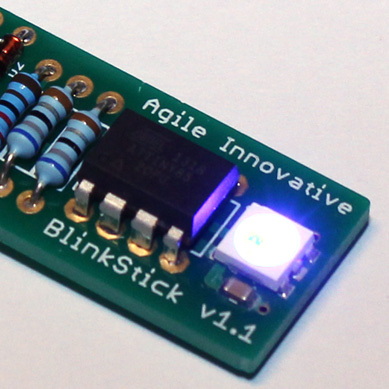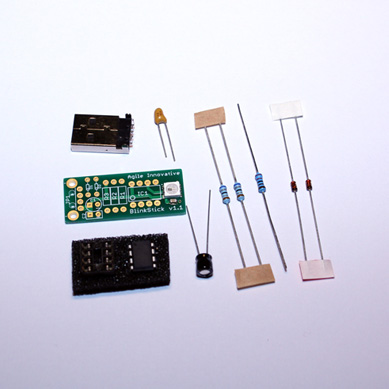 Easy to build
BlinkStick's minimal design with just 9 components makes it easy to build even for beginners!
BlinkStick Nano
Don't feel like soldering yourself? BlinkStick Nano is just for you!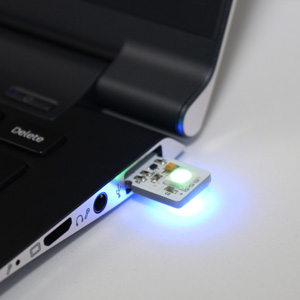 BlinkStick Features
Comes as a kit. You will need to build it yourself
Integrated ATTiny85 with BlinkStick firmware
Maximum power draw 77 mA
Powered by computer's USB port
Works on Windows, Linux and Mac OSX without the need of any additional drivers
Supported on a wide range of programming languages
Supports USB 1.1/2.0/3.0
Dimensions - length: 53 mm, width: 16 mm, height: 10 mm
Other BlinkStick products