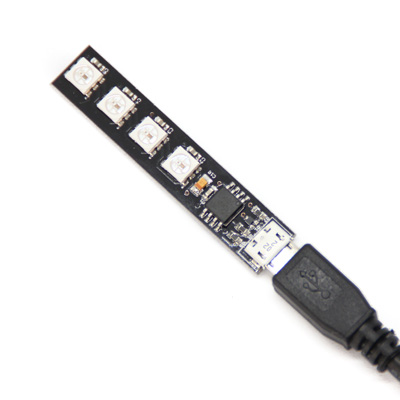 Small Package
BlinkStick Strip Mini is a smaller version of our popular BlinkStick Strip device.
Four Bright LEDs
With lots of code examples for your preferred programming language, BlinkStick Strip Mini is ready to play colorful LED chasing animations on all four individually controllable bright LEDs.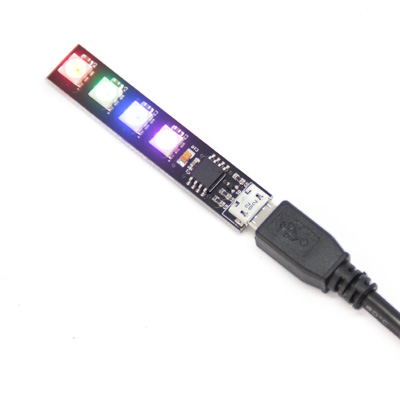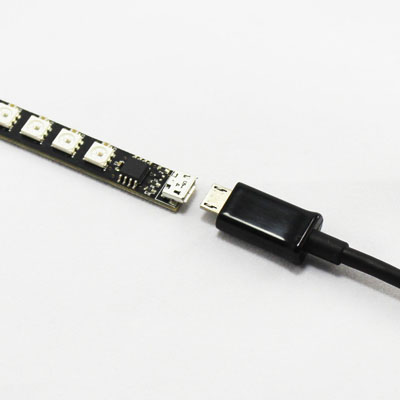 Plug-and-Play
BlinkStick Strip Mini connects to your computer with micro USB cable and works on Windows, Linux and Mac OSX without the need of any additional drivers. Supported on a wide range or programming languages.
Sticks to Flat Surface
The flat bottom side of BlinkStick Strip Mini is ideal for double sided tape to stick it to any flat surface.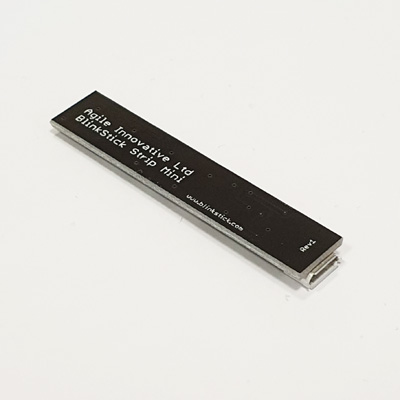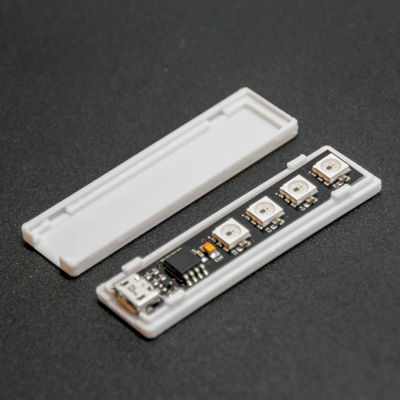 Enclosure for Strip Mini
We also sell 3D printed enclosures for BlinkStick Strip Mini! The enclosure does not use any screws and just snaps together.
Diffuses bright LEDs
The enclosure acts as a diffuser for LEDs, but each individual LED is still visible.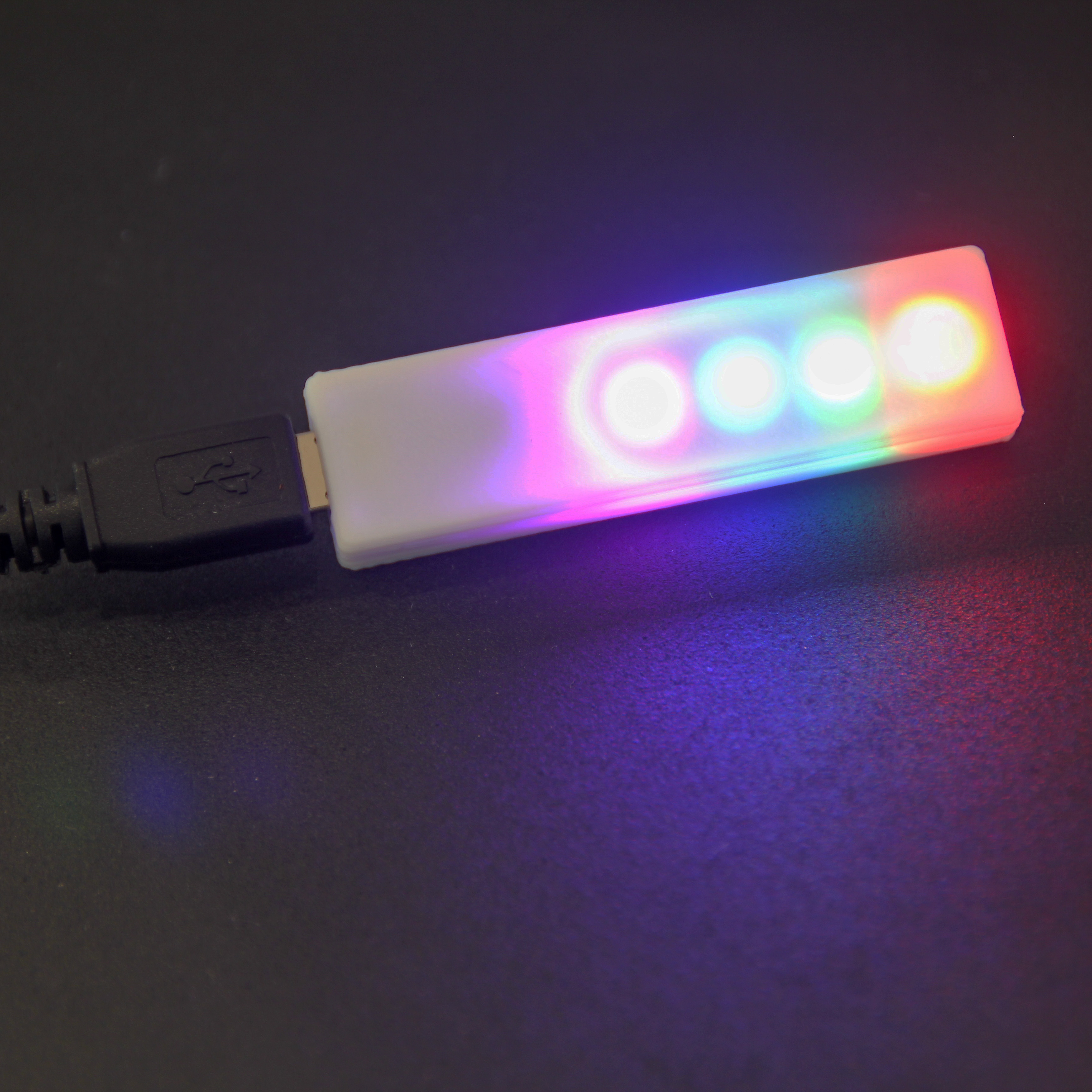 BlinkStick Strip Mini Features
Integrated micro USB socket
Integrated ATTiny85 with BlinkStick Strip firmware
4 very bright individually addressable WS2812S RGB LEDs
Maximum 1W of power output on all LEDs combined at full white brightness
Maximum power draw 250 mA
Powered by computer's USB port
Works on Windows, Linux and Mac OSX without the need of any additional drivers
Supported on a wide range of programming languages
Supports USB 1.1/2.0/3.0
Dimensions - length: 54 mm, width: 9.5 mm, height: 4.5 mm
Enclosure Features
3D printed with PLA plastic
Does not need any screws
Very easy to assemble
We will send it assembled if you order Strip Mini and enclosure
Dimensions - length: 60 mm, width: 14.5 mm, height: 6.54 mm
Other BlinkStick products