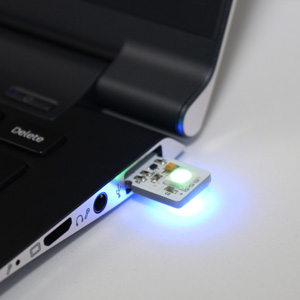 Improved design
BlinkStick Nano is the successor of the original BlinkStick LED kit.
Two LEDs
BlinkStick Nano has two super bright full color LEDs on top and bottom! Each one can be controlled individually.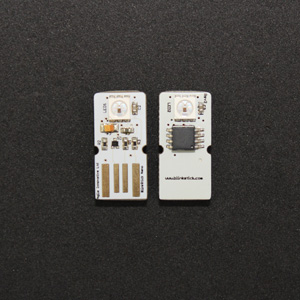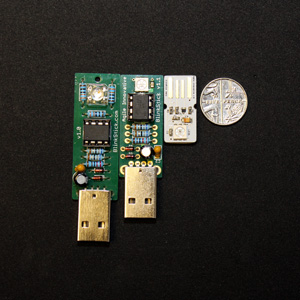 It is tiny!
BlinkStick just keeps getting smaller and Nano is our smallest ever notification device.
API implementations ready
All BlinkStick API implementations already support BlinkStick Nano. Python, Microsoft.NET, Mono, Node.js, Ruby, Processing, Linux, Windows or OSX are all ready for you to tinker with BlinkStick Nano.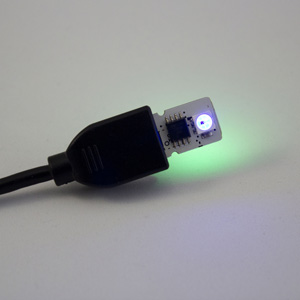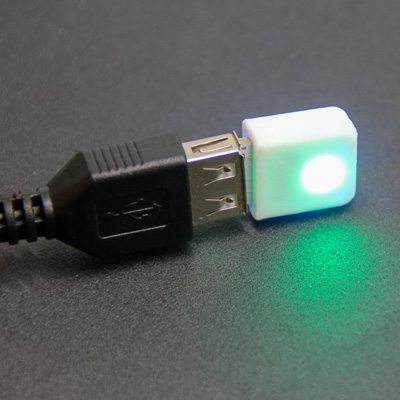 Enclosure for Nano
We now have 3D printed enclosures for BlinkStick Nano!
Easy to assemble
BlinkStick Nano fits between the two 3D printed parts which snap together.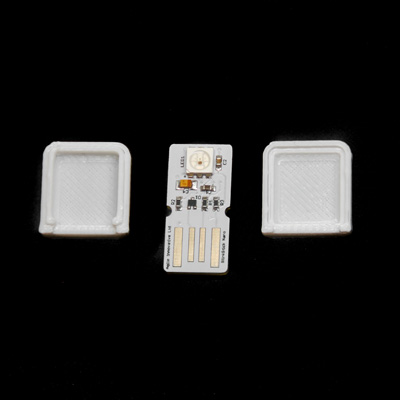 BlinkStick Nano Features
Board plugs directly into computer's USB port
Integrated ATTiny85 with BlinkStick Nano firmware
2 very bright individually addressable WS2812S RGB LEDs
Maximum 0.3W of power output on all LEDs combined at full white brightness
Maximum power draw 137 mA
Powered by computer's USB port
Works on Windows, Linux and Mac OSX without the need of any additional drivers
Supported on a wide range of programming languages
Supports USB 1.1/2.0/3.0
Dimensions - length: 28 mm, width: 26 mm, height: 6.5 mm 
Enclosure Features
3D printed with PLA plastic
Very easy to assemble
We will send it assembled if you order Nano and enclosure
Dimensions - length: 18 mm, width: 17 mm, height: 8 mm
Other BlinkStick products