Build your BlinkStick v1.0
TIP #1: Make sure you have all components in the list.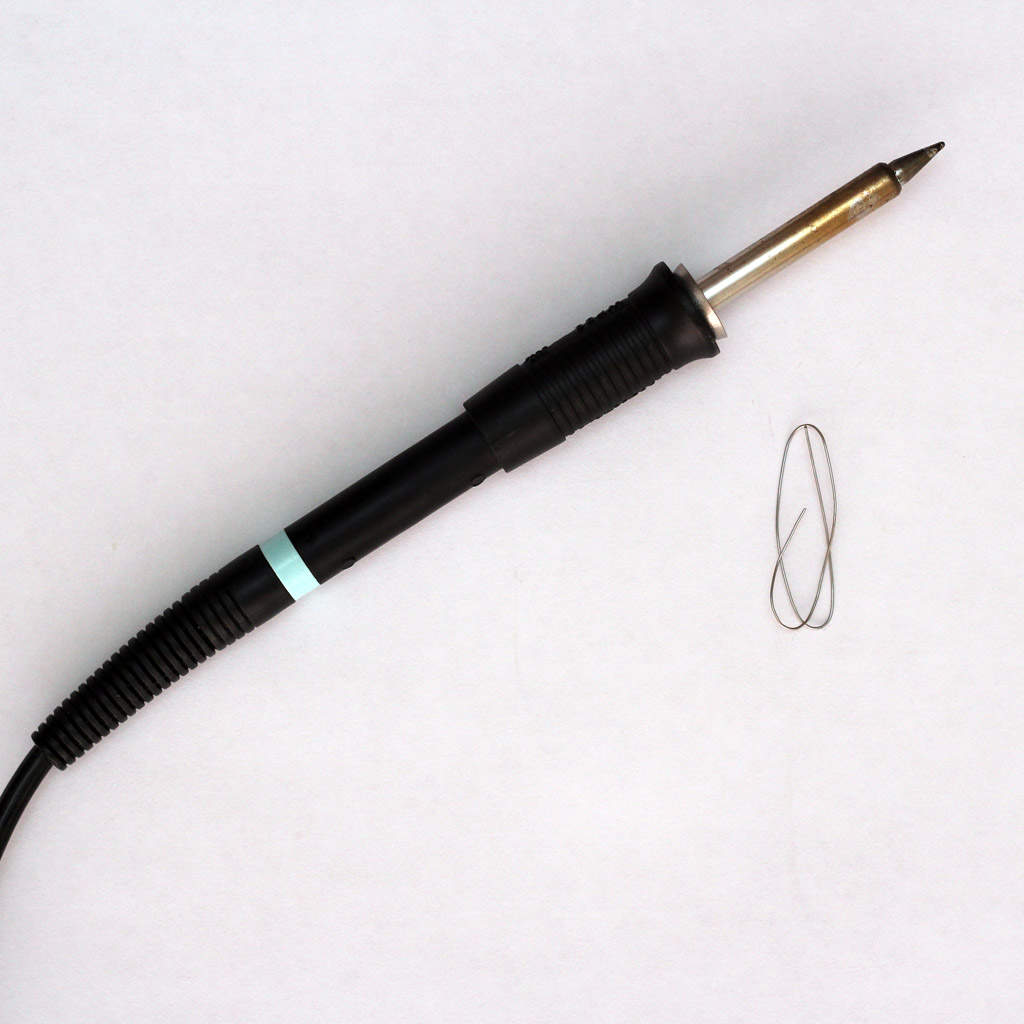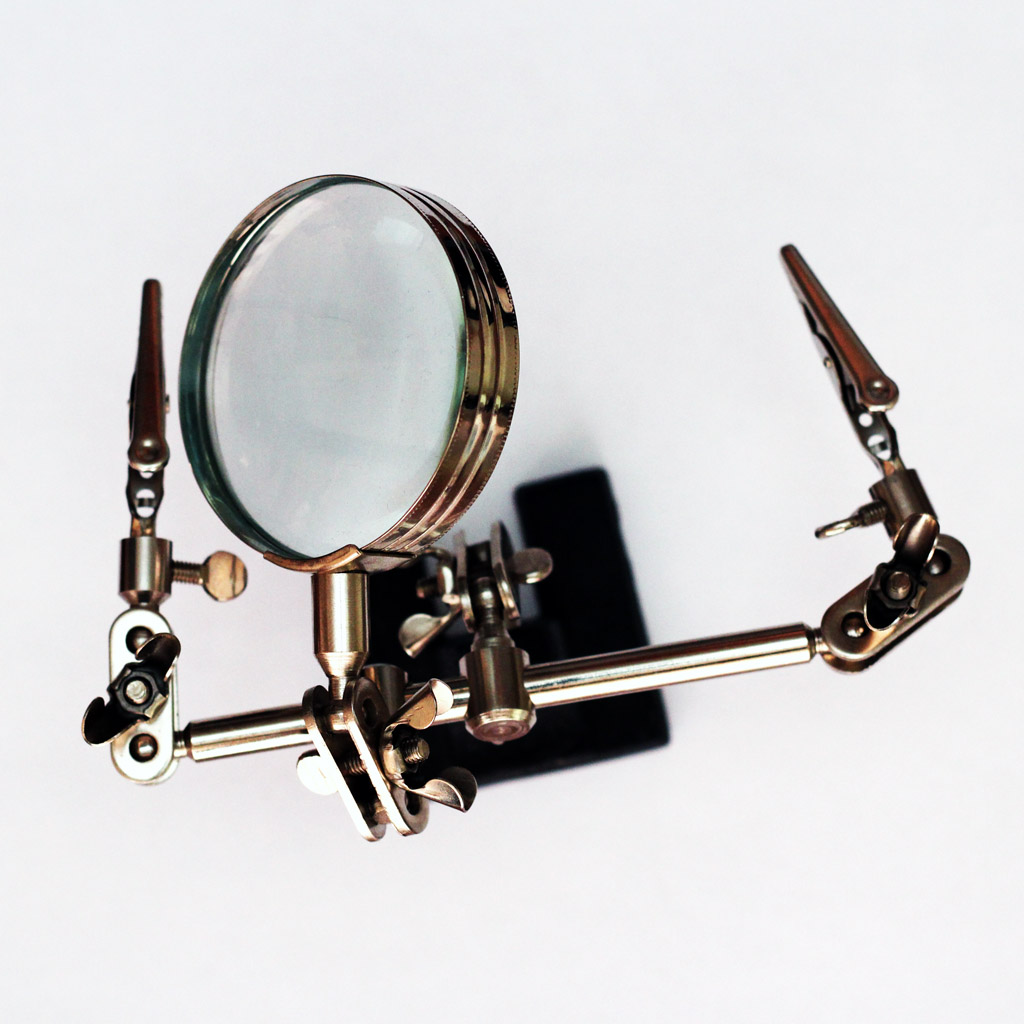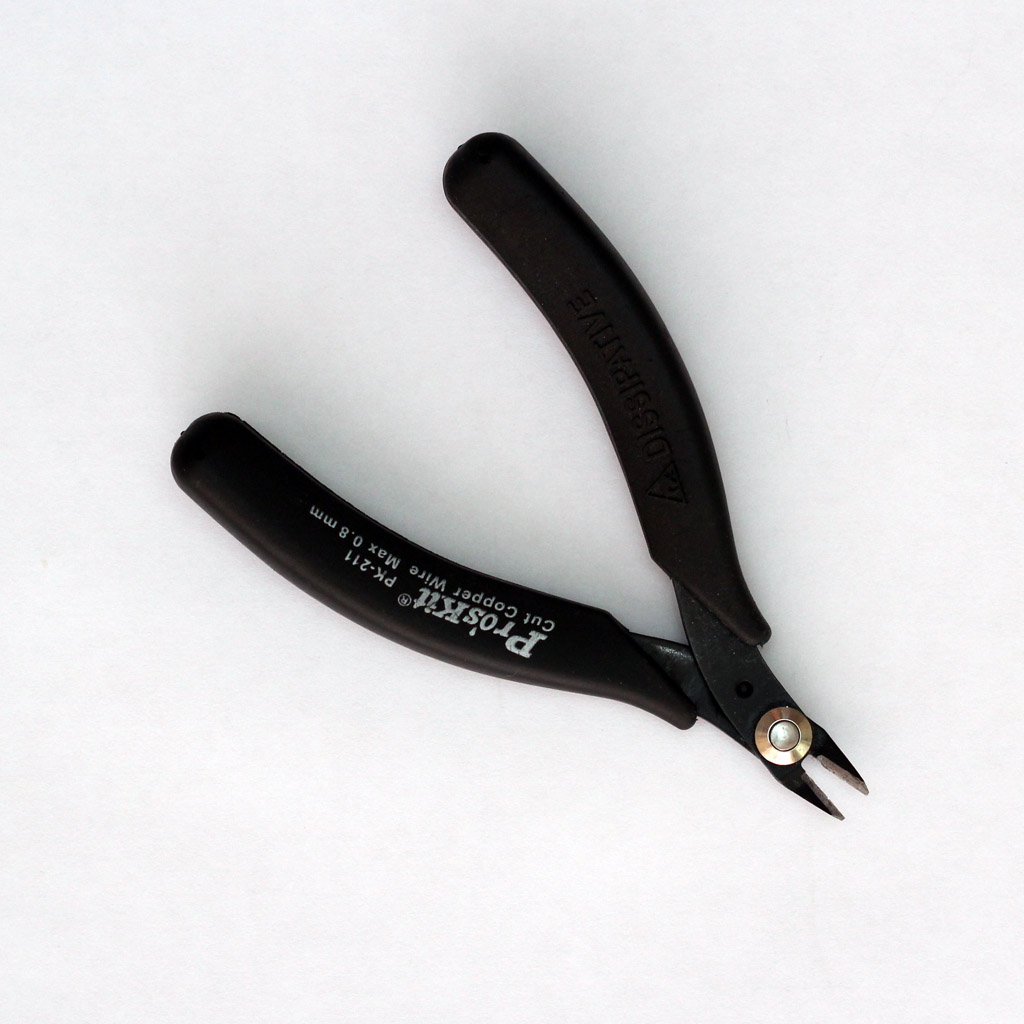 Step 1 - Tools
To solder the BlinkStick you will need:
Basic soldering iron and some solder
Helping hands (not necessary but very helpful)
Cutters, to cut excess wires
---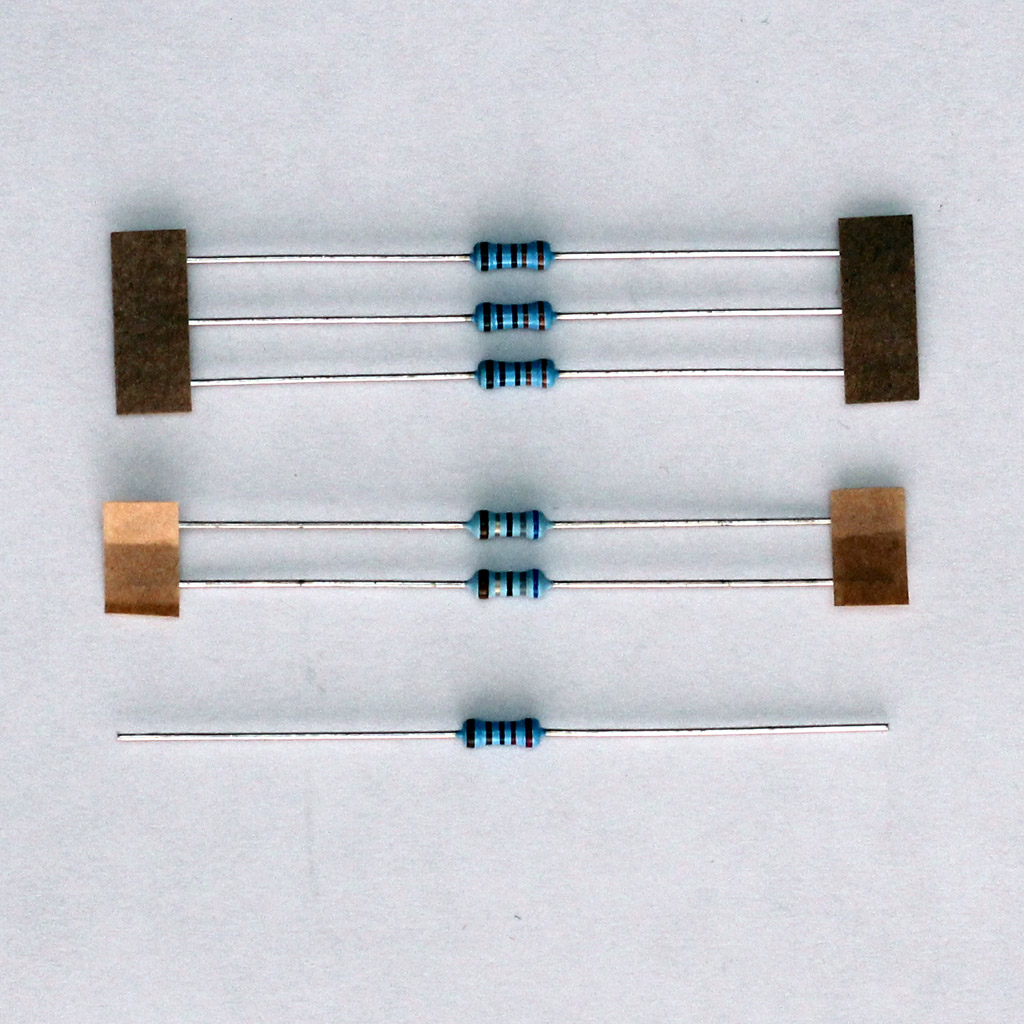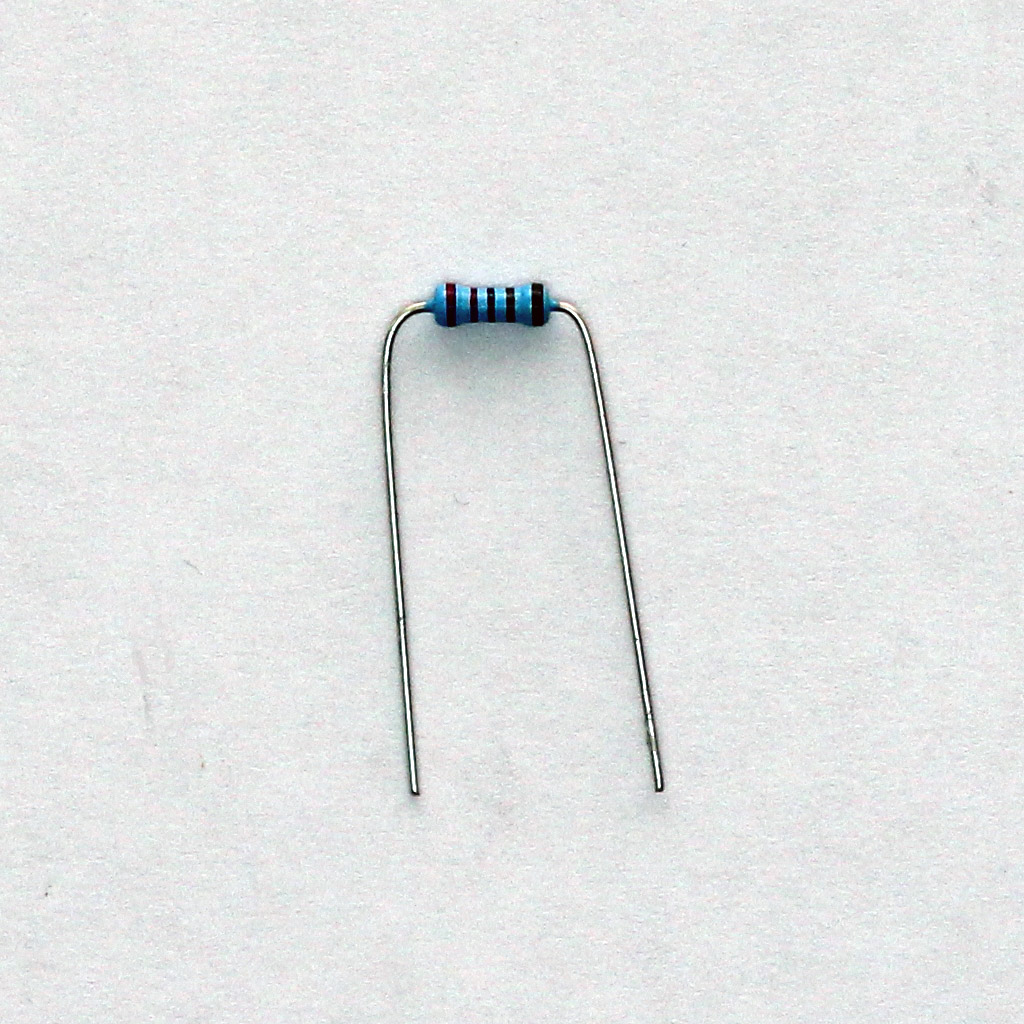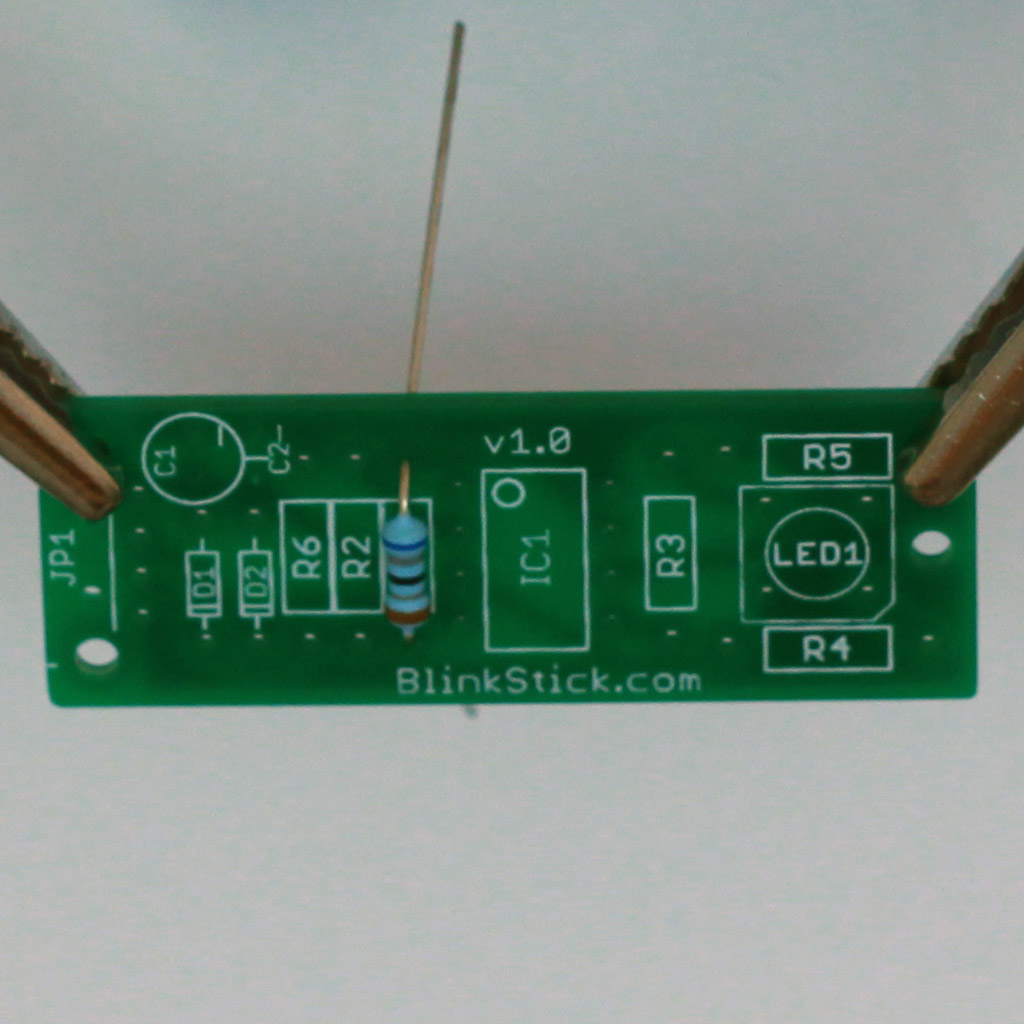 Step 2 - resistors
Solder the resistors. There are 3 types of resistors:
R1, R2 (68 Ohms) - Blue, gray, black, gold, brown
R3, R4, R5 (330 Ohms) - Orange, orange, black, black, brown
R6 (2.2 kOhms) - Red, red, black, brown, brown
Bend resistor pins so that they fit into their locations.
---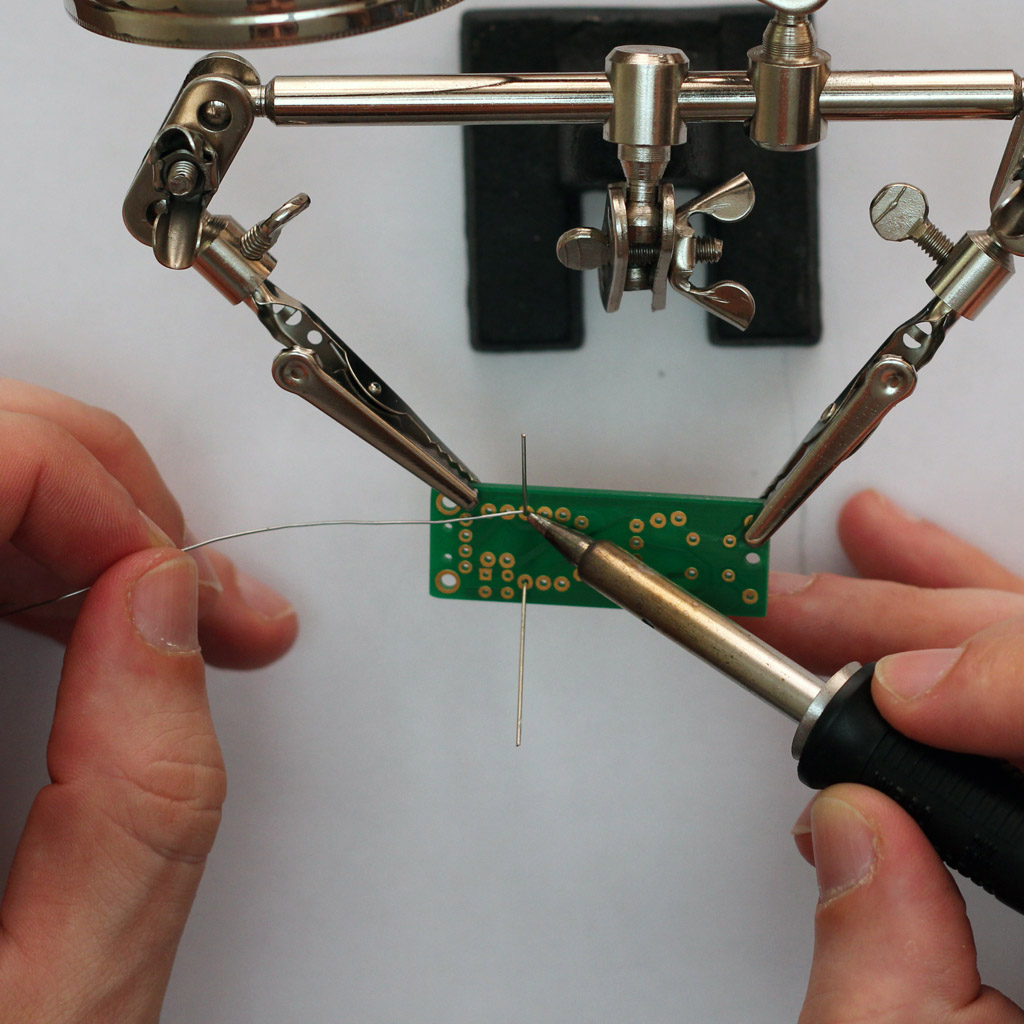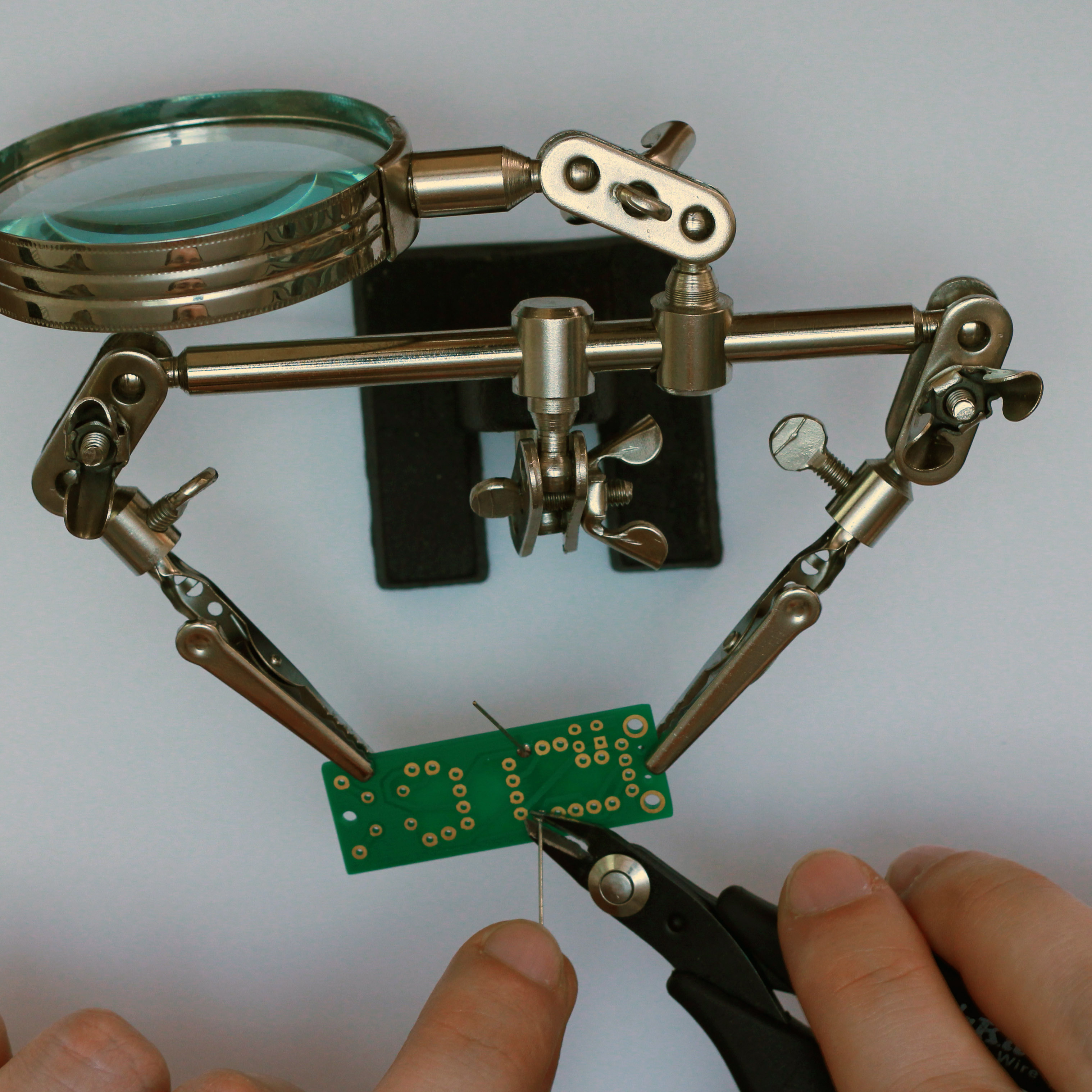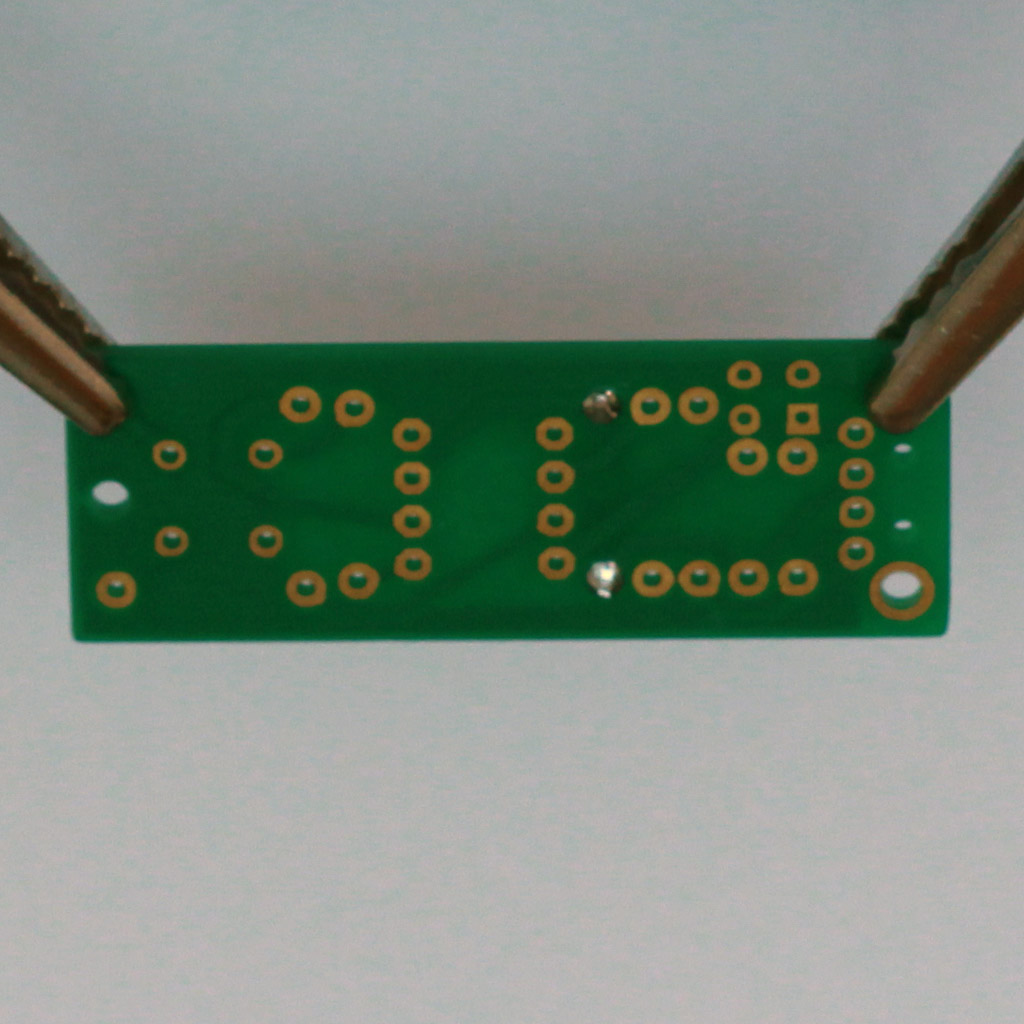 Step 3 - Soldering
Solder the resistors and cut the excess wire near the solder joint.
Use the same technique when soldering the rest of the components.
---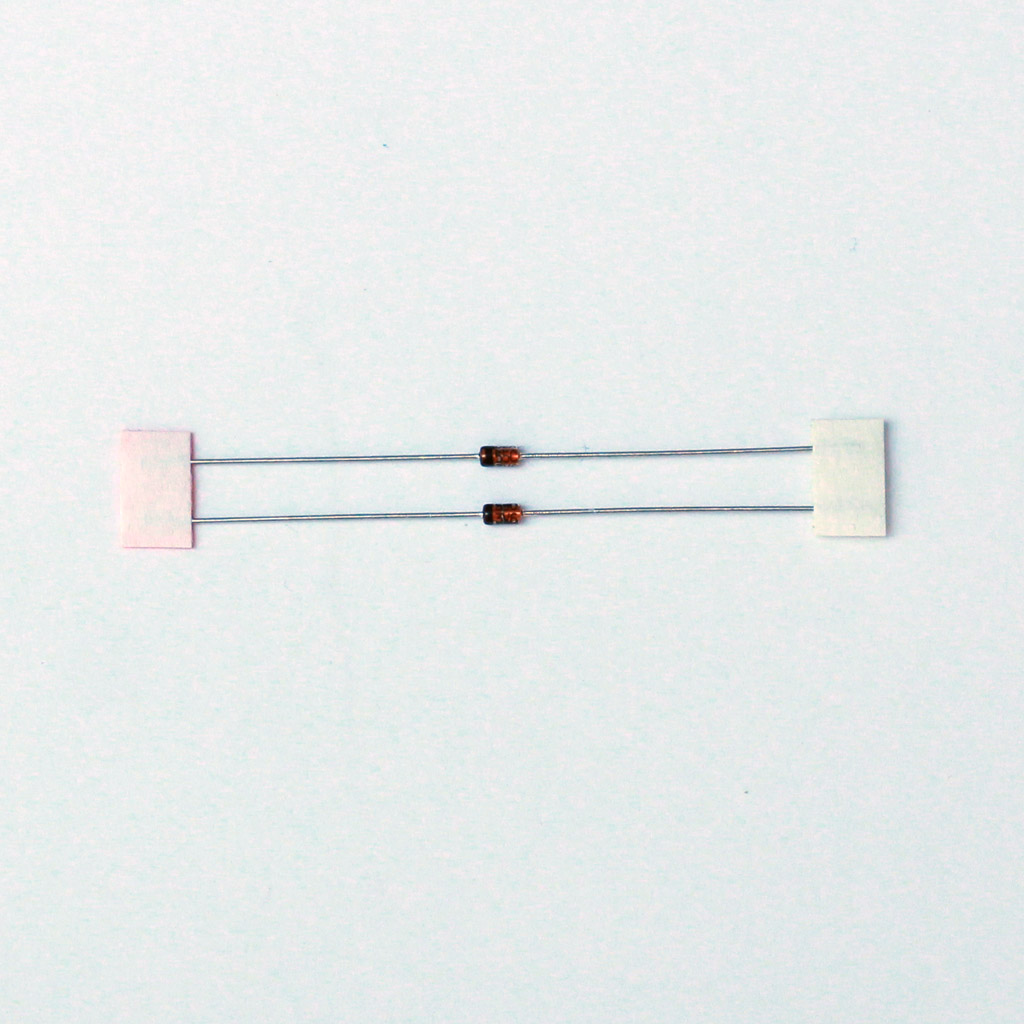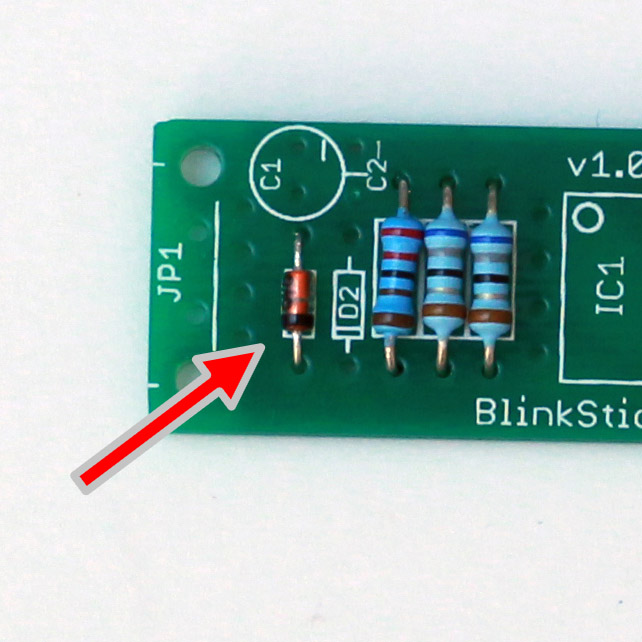 Step 4 - Diodes
Solder zener diodes D1 and D2. Make sure the polarity is correct! The black stripe on the diode is represented by a white stripe on the component's symbol.
---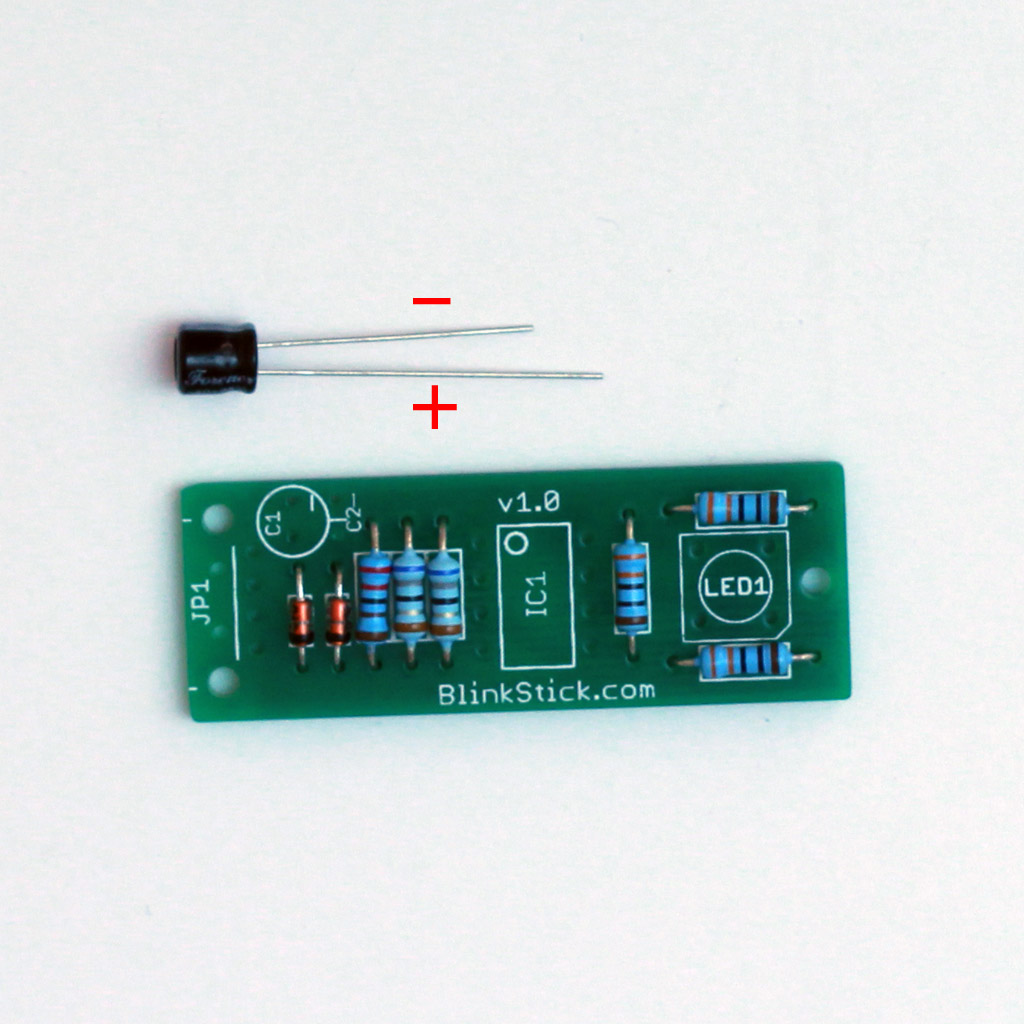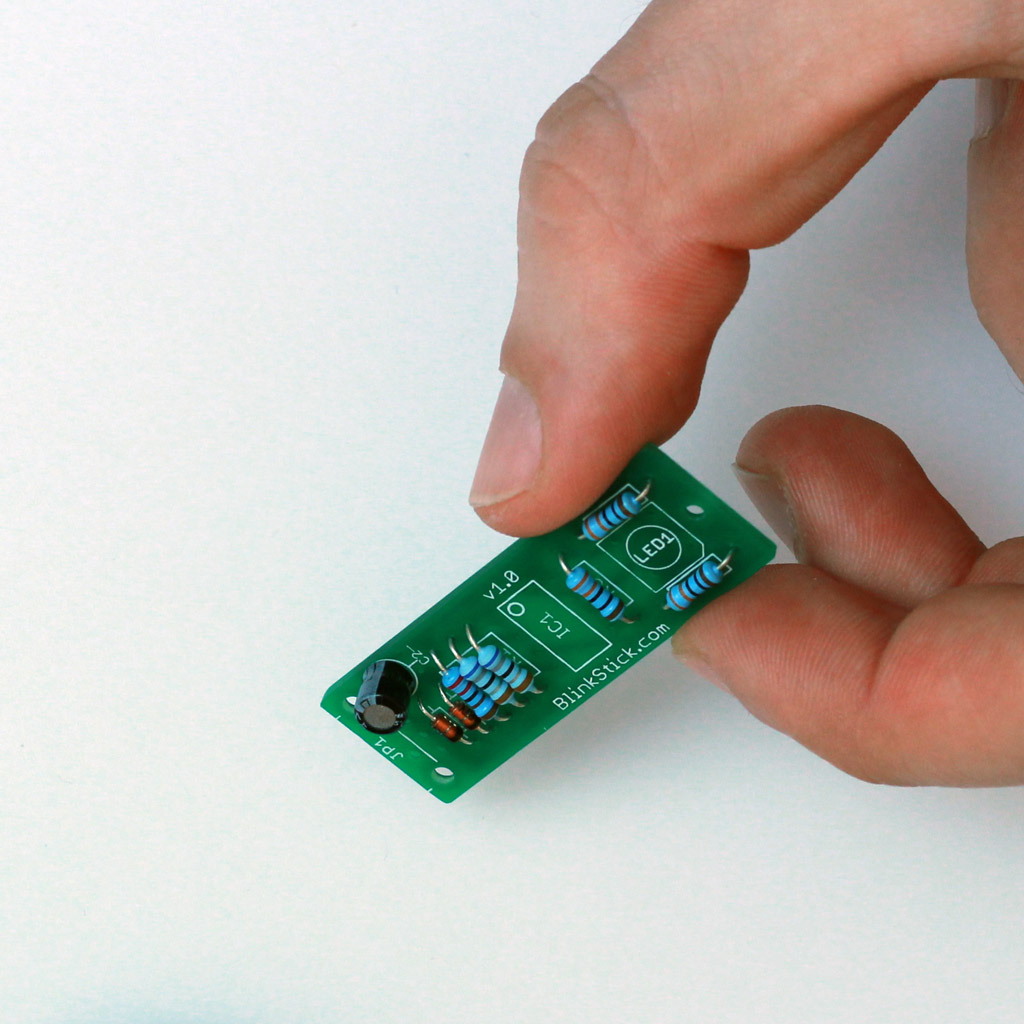 Step 5 - Capacitor C1
Solder the electrolytic capacitor C1. Capacitors have polarity and the longer pin is positive. The negative pin is displayed on the board with a minus sign next to it. It should be the one closer to the edge of the board.
---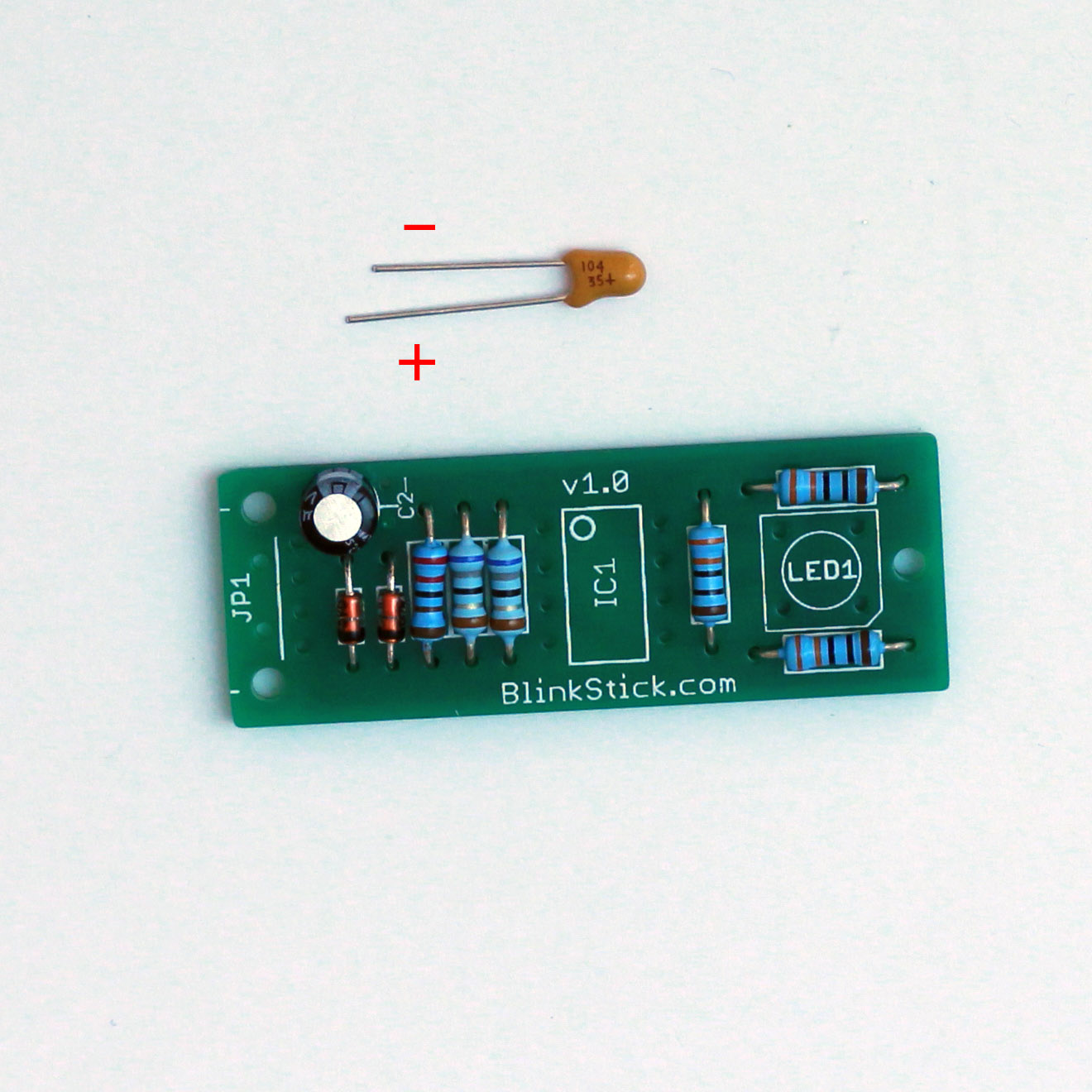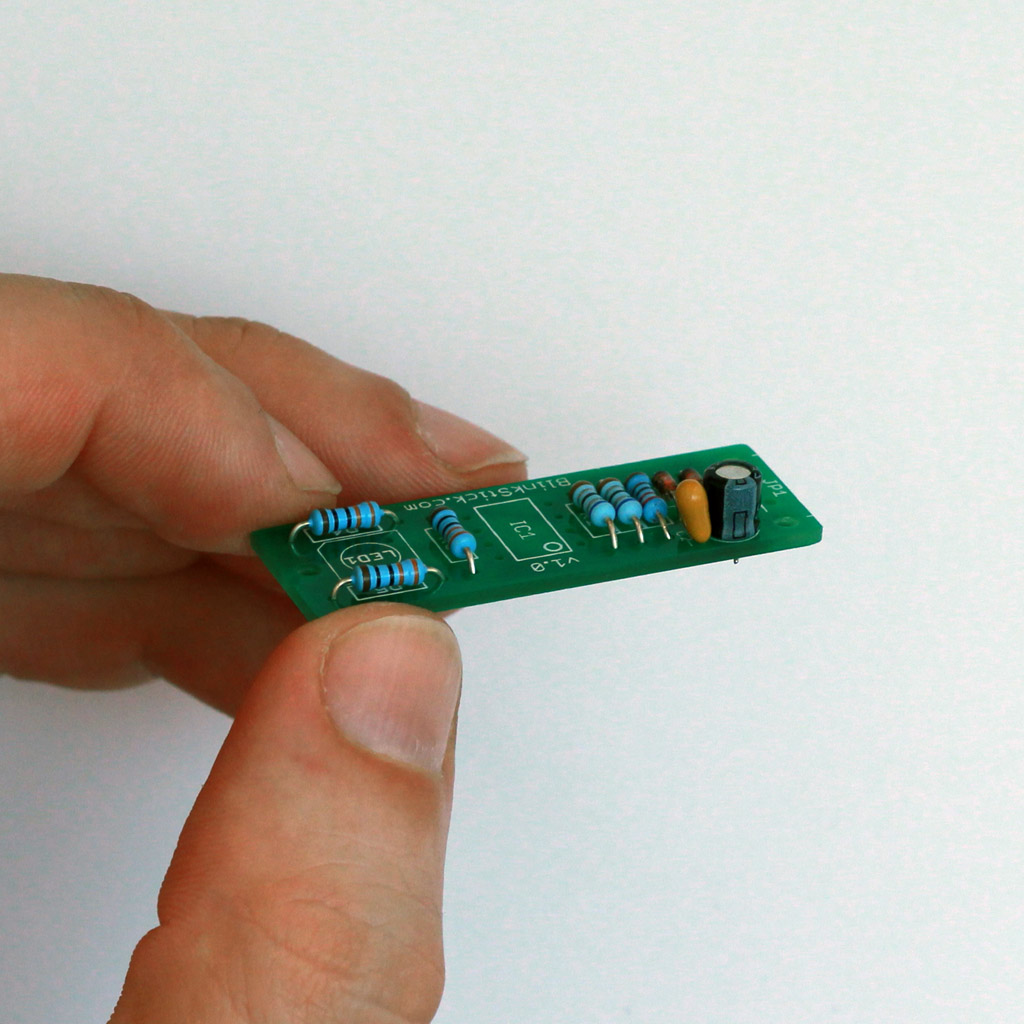 Step 6 - Capacitor C2
Solder the tantalum capacitor C2. It also has polarity as displayed in the picture with longer pin being positive and shorter - negative.
---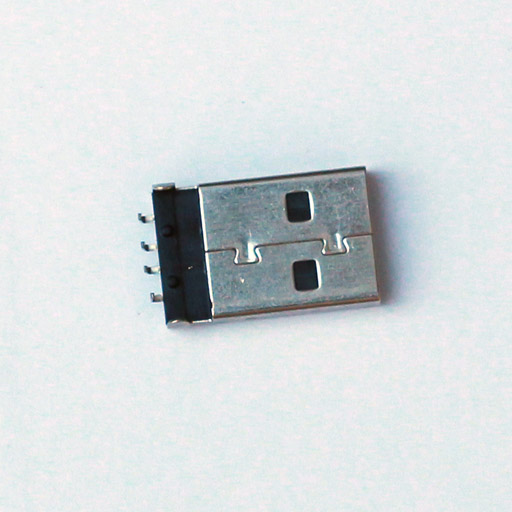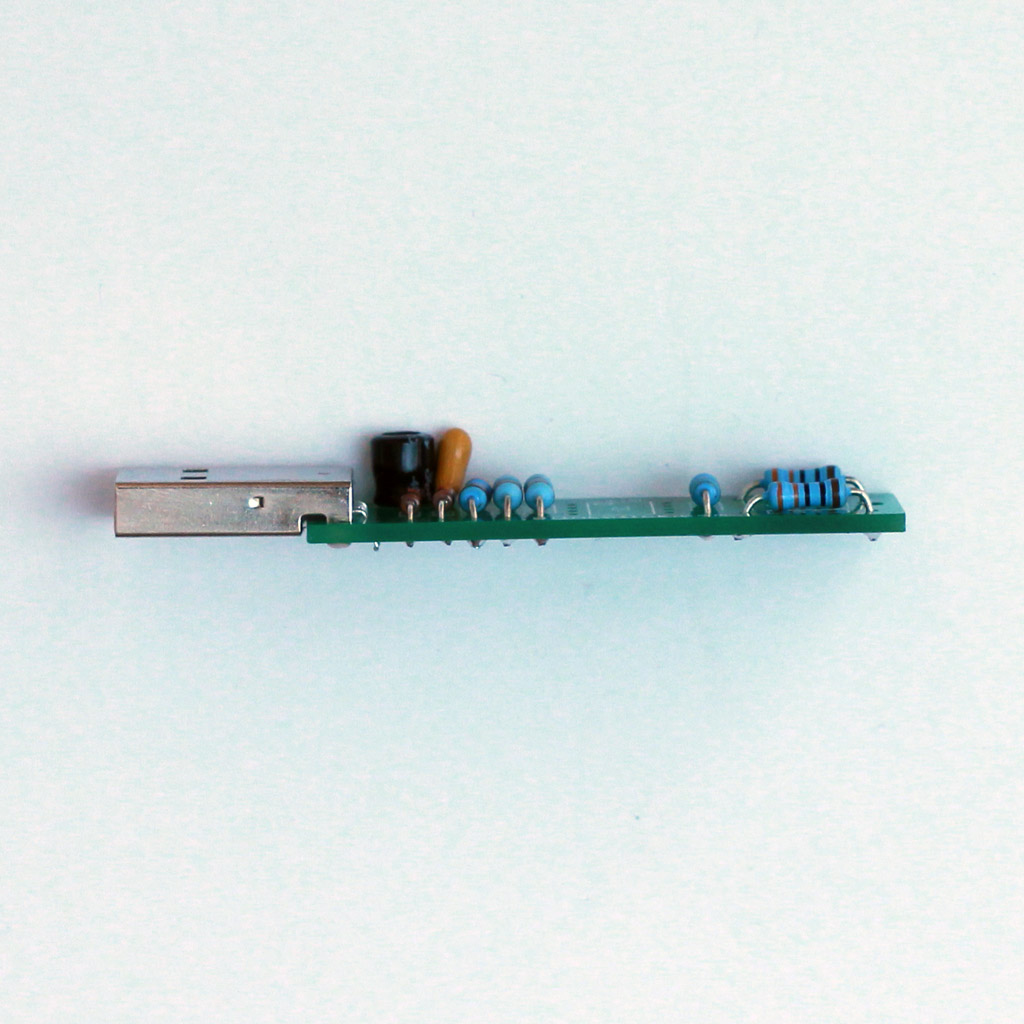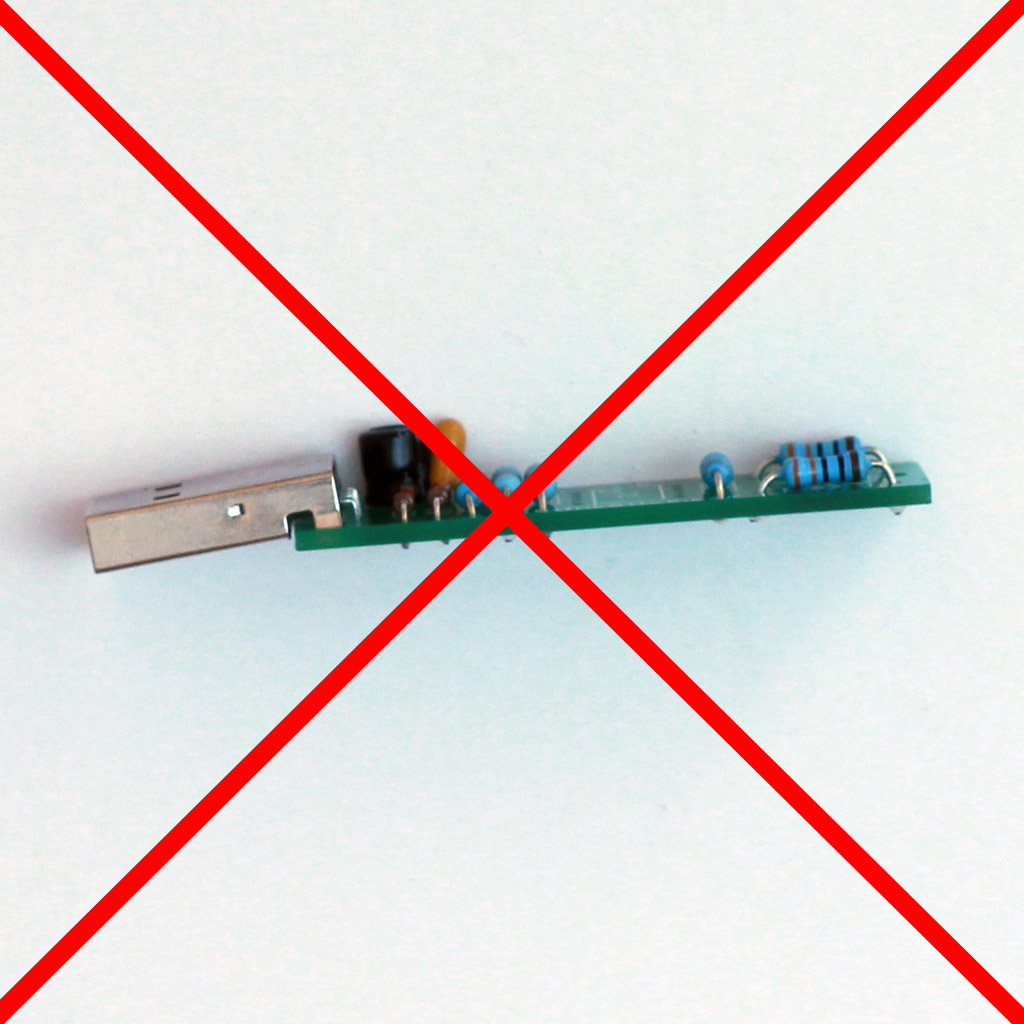 Step 7 - USB plug
Solder USB plug JP1. The board and the plug should be nice and straight.
---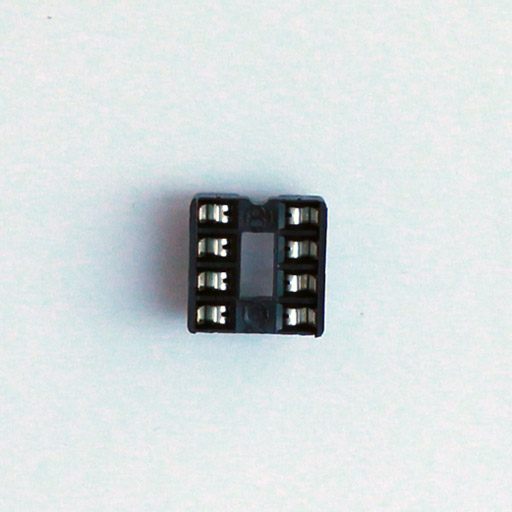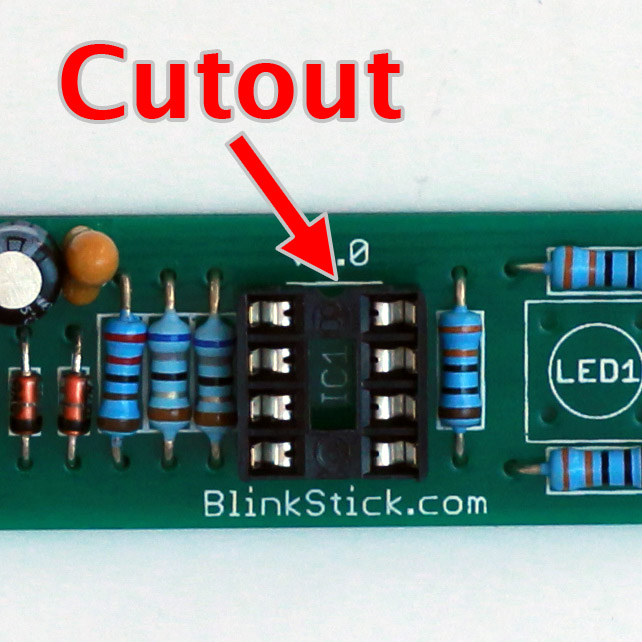 Step 8 - IC socket
Solder the IC1 socket. The ATTiny85 chip will be placed into the socket at a later step. The socket has a cut-out on one edge. It should be aligned as displayed in the second image.
---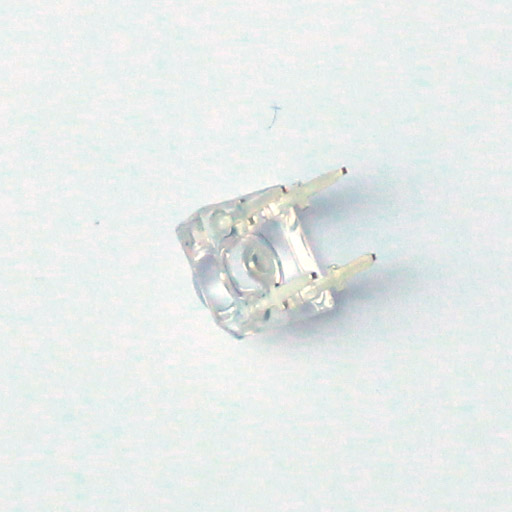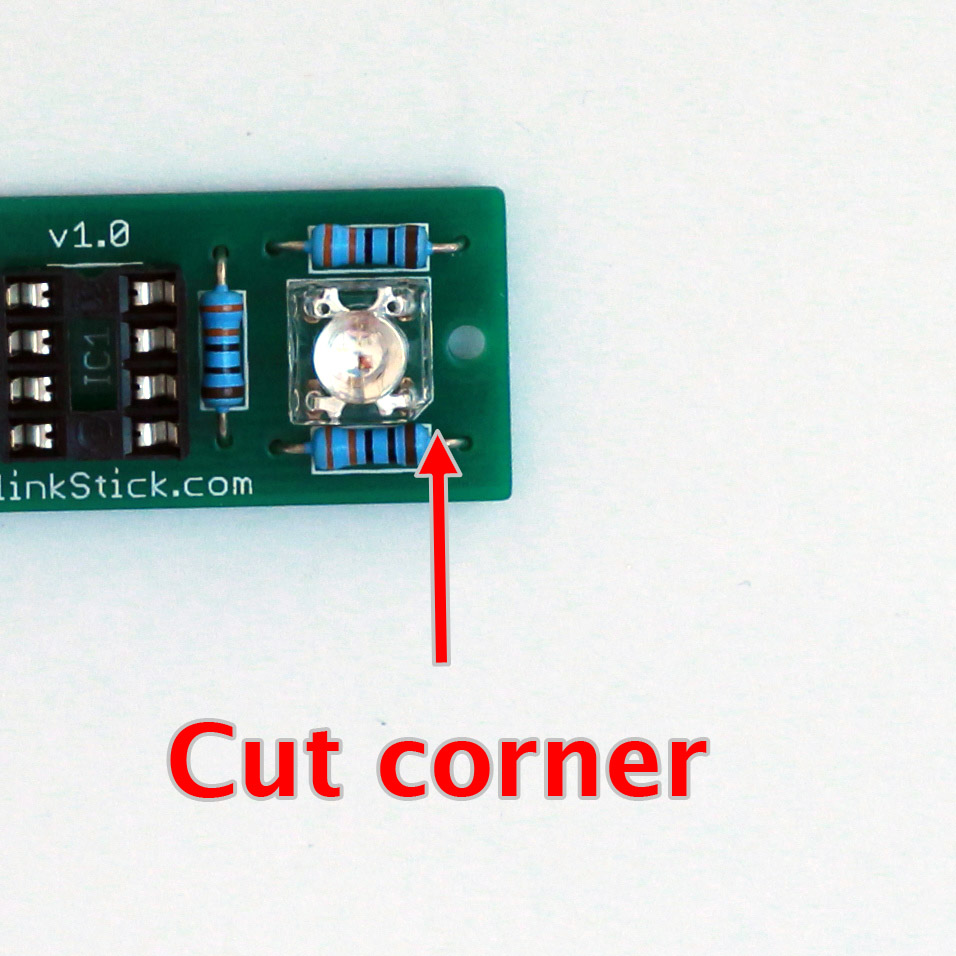 Step 9 - LED
Solder the Piranha LED. The LED has a cut corner and the correct alignment is displayed on the board.
---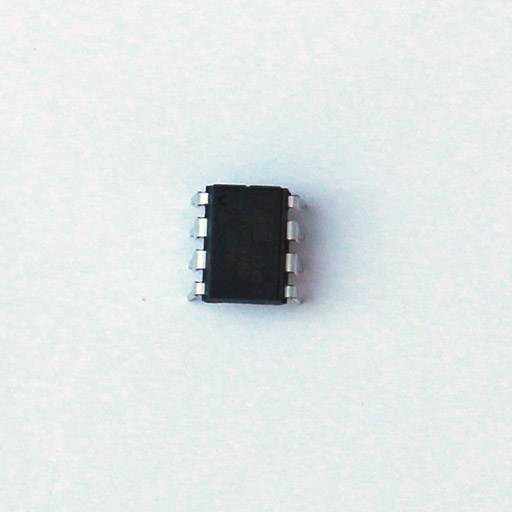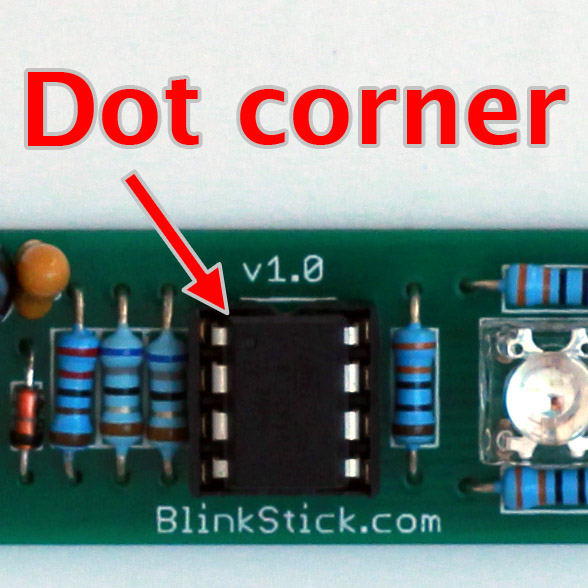 Step 10 - ATTiny85
Plug in the ATTiny85 IC into the socket. Make sure that you plug the chip correctly! The dot on the chip should match the second image.
---